Mail for Windows Setup
There is a friendly and functional email client built into Windows 10+ called "Mail".
Open the "Mail" app from your Start menu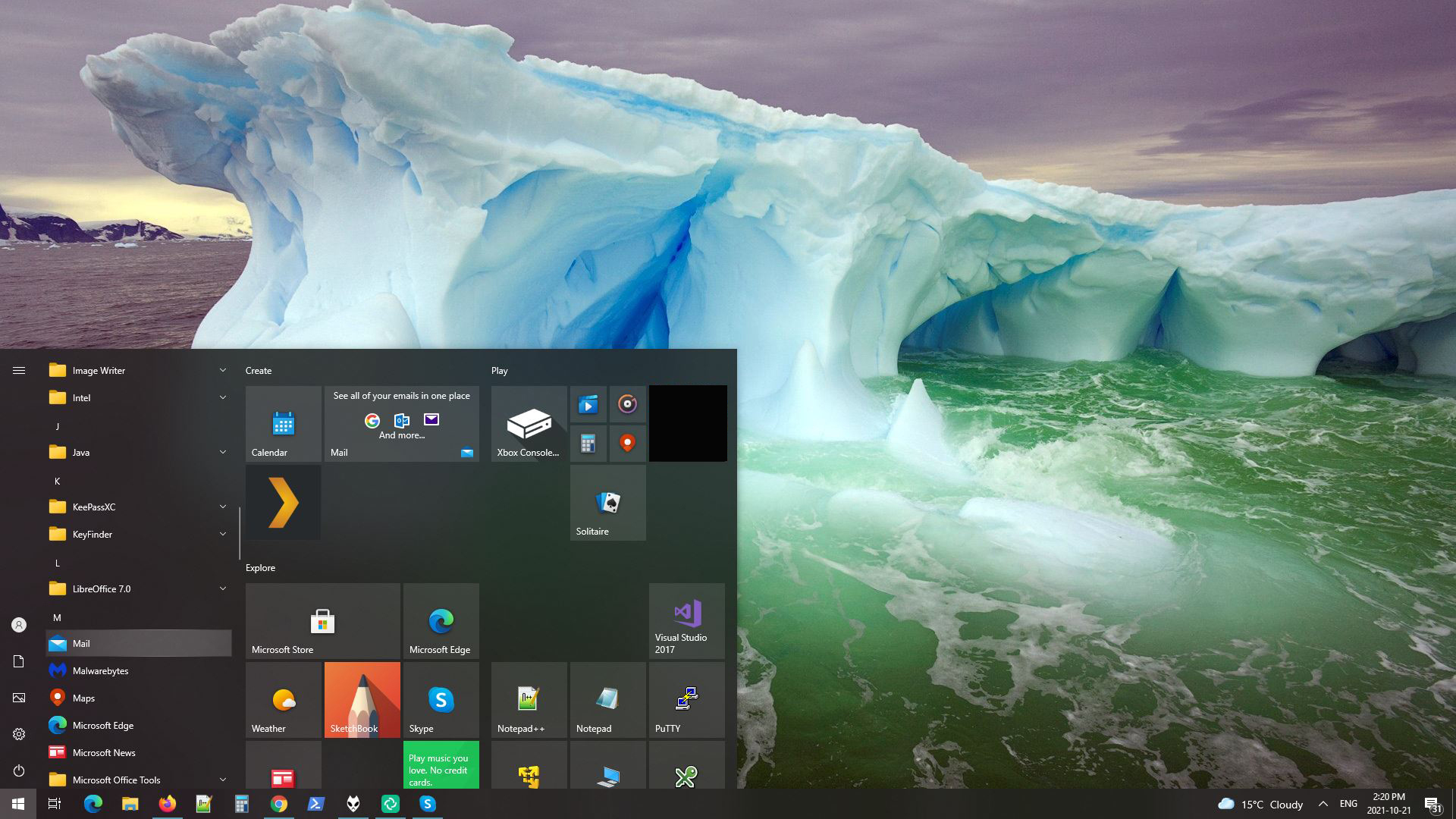 Add an account
Select:
from the list of choices, then press  Sign in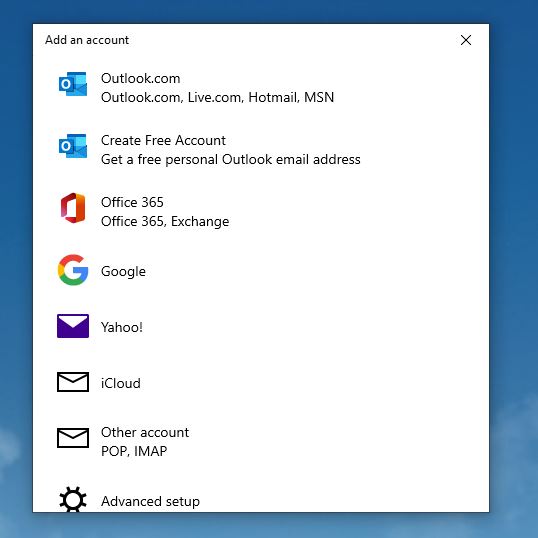 Add an account (continued)
Add your Email address  (example:   yourname@example.com )
Add your Full Name you want emails to show as coming from (example:  Your Name )
Add your password (this was sent to you with your email setup information)
select:  Sign In  to continue.
Mail will try and connect to the server and figure the rest of the details out.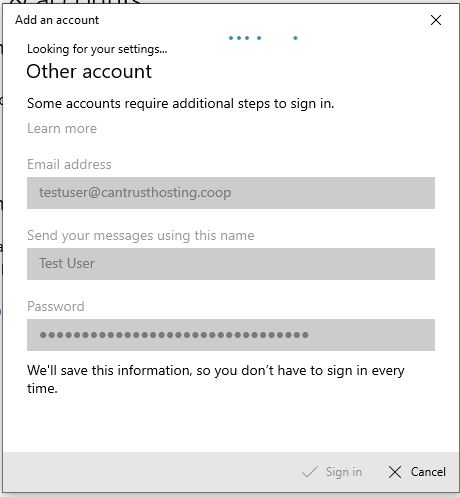 All done!
If all goes well, you will see the completion screen saying your account is setup.
That's it, you are ready to start sending and receiving email.
You should always begin new email service with a test email to and from another email address.